June 2, 2011 § Leave a comment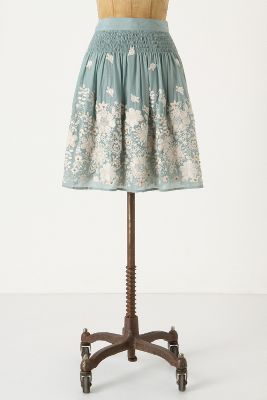 I have only to say … Its Anthrapologie I heart … :)
February 13, 2011 § Leave a comment
"Through return to simple living Comes control of desires. In control of desires Stillness is attained. In stillness the world is restored."  ~ Lao Tzu
I woke up this morning with a peace, the air crisp and clean and smelling like a beckoning autumn morning (still a couple of weeks away). Everything still, except the distant calling of birds in the early morning. I steal away from bed quietly, so enjoy the coolness and quiet of the morning.
It's been overcast, and rainy for most of the last 24hrs, but it's certainly a welcome relief from the heat of the previous week. The colour of the sky a dull mute grey.
Shhhhh, just alittle longer … before the stirring of conscious minds pierce this still morning and engage me of course with my regulated cup of coffee :)
I recently have came across twoandsix and have been inspired by her recent posts of the last month, specifically this.
February 6, 2011 § Leave a comment
Showers … where would we be without them. Probably stank, reeking of BO, and just feeling generally awful. So now that I've successfully grossed myself out, it has to be said that I just cant stand myself when I  havent had a decent shower :)
I know this may appear something so blatantly insignificant in the great scheme of things.
Daily activities can sometimes be so obviously taken for granted. Lets be happy at least that some of us get the very privilege (and it's a privilege) of a shower a day (or acouple for some).
After a week of sweltering heat, ranging from 41-35 degree celsius heat!! The simple act of a shower is a God-sent to help cool oneself. I swear there were a couple of sleepless nights. Thankfully the rain has come and broken the heatwave *sigh* … what bliss!!
"Life is a long lesson in humility."  ~ James M. Barrie
It's times like this last week that reminds me of how meek we are in the grand scheme of things, and how much pleasure there can be in just the simple things.
Here's to a cheerful week, lets learn to embrace all that is simple … and hopefully we've had the worst of the extreme temperature for Summer here in Sydney, Australia.